Christmas is right here and we are just in time for an office party! If you're having the last-moment-panic moment because you waited till today to plan a great Christmas party for your office, don't worry! We have got you covered!
Well, there is a lot you can do to make this party happen and throw the hottest party you've ever had! Your colleagues and employees make a huge part of your life and routine and holidays should be about them too! So, to celebrate the togetherness in office besides the fact that everyone is dying to leave the office and be with their families, here is our take on throwing an amazing Christmas party at the office:
Get Everyone Decorating!
Well, Christmas decorations in offices don't really go like Christmas decorations in houses, which means we can't put them on for weeks!
So, this is the best way to get all the employees indulged in the Christmas vibes while they're still at the office. Take out your office decorations for Christmas and get everyone involved with decorating the entire office. They can hang the ornaments, decorate a small Christmas tree in the office, hang balloons, and more! It can turn out to be really fun if you follow this up with treats and drinks.
To make things more fun, announce a Christmassy dress code. You can also create a Christmas-themed photo-booth to make things memorable and allow a lot of selfies!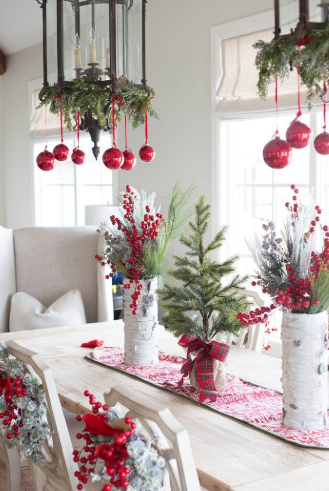 Get Dancing
Well, besides the fact that you guys are still in office – you can still have the festive fun! Celebrations can't be called complete when there is no music, cheers, dance, laughter, and good food! So, turn your office space in a convenient dance floor, blast some good music, and let loose! Call every employee on the dance floor and let them have fun! It's a great way to waiver the formal bonds for a while and let loose for once!
Also, you will get to know who has got the best moves in your office!
If things don't work inside the office, you can pre-book a party hall or a club where everyone can meet after work and have a fun night together! If you are a nightclub fan you can also visit LA SANTA for fun and happening christmas party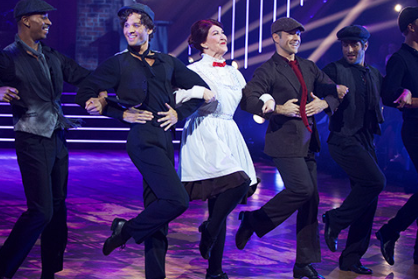 Bake-Off!
What better way to enjoy the festival season than baking cookies? Well, divide the whole staff into different teams and ask them to get cookies baked from home. The next day, they all can bring their batches and the team with the best and the most creative cookies will win. In the end, swap the cookies and get high on the holiday sugar rush!
Pair them up with warm some milk or you can offer some nice coffee-like Hero's coffee.
If not cookies, you can also ask for some other bakes items – whatever suits everyone.
Take it Out
If your office is not meant to have such activities or dance, you can simply take it out. Before they all go for holidays, call the day off early and take them all out for drinks, lunch, or dinner.
This can be a fun outing for the entire team and they all can chat and have some fun before going on their breaks.
Secret Santa
Why not play the good-old Christmas game? Well, Secret Santa is a fun game, especially in an official setting! This turns out to be the best when you have a huge office with a great number of employees. You never know who has gifted you the Christmassy socks or who has just sent some chocolates your way.
It's such a healthy way to make sure every employee gets a gift at Christmas! Also, this spreads a very refreshing vibe in the office.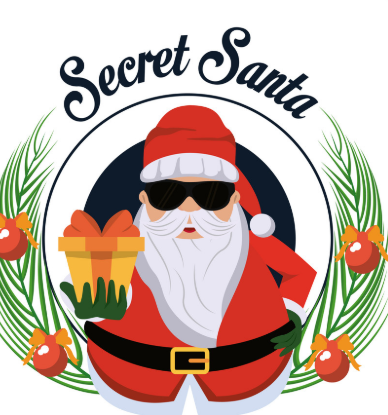 Karaoke
Well, why not? When you're in the office, even Karaoke seems fun because you're with a different set of people and you're doing something other than work!
So, bring in a karaoke machine and let everyone choose their song. You cannot imagine how fun things can get as you bring everyone on stage and they start singing. We bet you, everyone would be cheering, laughing, and having the time of their lives! So, give it a shot!
Rewards and Recognition Ceremony
Before you see your employees off for their holidays, it is best to arrange for small rewards and recognition ceremony! This is another great way of bidding farewell to the year by rewarding the deserving employees for their hard work and diligence.
So, along with food and some drinks, arrange for some awards and appreciate your employees for all the hard work they have put in throughout the year!
Potluck
Well, occasions like this are the best way to put your employees through the most fun tests. So, this time, test their cooking skills through a potluck breakfast or lunch. Get them to make some fun potluck dishes and as they all bring in their best of homemade dishes, or even store-bought takeaways, all the employees will get to enjoy a good meal and this is another great way of getting together with the festive vibes on!
You can also load your coffee machine with some fine coffee like Hero's Coffee and add some warmth to the meal.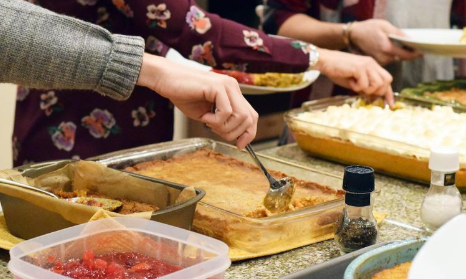 Play Games
If you can't think of anything else or if you don't have enough time to prepare for the office party, it is best to arrange for some games. Short and fun games can be arranged at very short notice and they change the dull and work-oriented environment of the office in a snap! So, it is best to add to the fun for the sake of festivities.
Encourage participation from all the employees and also, arrange for small awards for the winners.
Volunteer or Donate
Now, this is not really a party idea but when it comes to holidays, it is good to get a bit generous. You can join in with some NGOs and enroll the interested employees in some volunteer work. You can also get them all to bring one clothing item each to donate and gather all the donated clothes together to give them away for a good cause.
Such activities not only promote satisfaction and generosity but it also adds to the goodwill of your organization and your employees.
Apart from these, there are several other ways to enjoy the office Christmas party. Some of these are:
Go out for a movie together
Distribute gifts
Get them to bring their pets at work
Get them to bring their kids at work
Decorate a gigantic Christmas tree
Make greeting cards together
Go out for a day trip
Go for a picnic
So, in all, there are endless ways to enjoy the Christmas party at your office, with your colleagues. It is up to you how you want to do that! The word from the wise is to plan it all out fast because you're kind of running out of time! Snap into action and get started, now!
And last but not least – don't miss to wish them all a Merry Christmas and a very happy new year! Let it be a blast and send them off on a break between cheers and laughter.
Merry Christmas and a Happy New Year!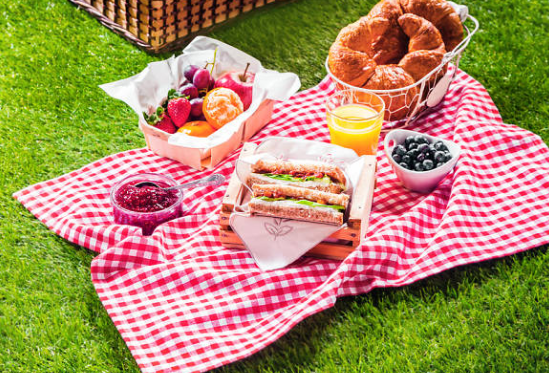 About the author:
Mark is an avid travel writer. Has 5 years of experience in blogging and writing. He began his career with "PV Night Life" come Content Writer. He used to travel to cover various festivals such as Tomorrow Land, The Burning Man, Sunburn and wrote a series of travelogues about the United Kingdom, Germany, Italy, France, and Spain. He has a passion for writing of the best places for all animals revelers, providing information on festivals and places where to have the time of their lives.