What is the key to running any successful business while trying to maintain a secure but competitive appearance? Yes, sometimes it relies upon the services each business provides, but again what are we as customers going for when we see a variety of options? We go for color, we go for familiarity, we go for brand and nothing is better for a brand but the logo that identifies it.
A logo aids any business and brand with added identity, leaving a trademark. But for every business to thrive, it not only needs any logo but a specific and unique one to help them gain popularity among the other competing markets with the promise of securing future and happy customers. That is how much of a significant impact a logo can have in the corporate realm.
Anyone can design a logo. Some either consult a professional or attempt to learn the art all on their own. And honestly, acquiring a new skill is very much needed in today's generation. Either this could be a hobby, or maybe you (without previous designing experience) just took on the task to design a custom logo design for someone who is a new business holder with no creative flow — either way not to worry. But before jumping into discussing which is the best designing tool and how one should use it, we should consider the elements to designing the perfect business logo or a logo in general.
The body of a logo
Just like every crucial structural unit, a logo consists of the main elements that make it super important for any business or product identity. A logo is governed upon five timeless principles
·         Simplicity
·         Relevance
·         Versatility
·         Uniqueness
·         Memorable
Simplicity
When taking into conceptualization all that a logo should need for it to represent the true nature of a business, you need to focus on simplicity. Yes, thinking big but in terms of ideas is advisable but not in terms of design. Every logo that is created should always be on simple grounds. Taking, for instance, the Nike and McDonalds logo, which is simple in nature but bold in color and effectiveness.
Relevance
A relevant logo is one that targets the correct audience. Designing one should give the brand purpose instead of just vagueness. It should speak to the audience and carry a color theme that promotes the emotional content of the services provided. Color plays a massive role in every logo design. For, eg, if you have a business that deals with food, it is better to use pastels or bright, happy colors instead of hues of grey and black.
Versatility
A logo needs to have versatility. When designing one, you need to keep in mind where all your logo would make its appearance. Would it be for a website or a business card? Maybe a pen or a mug? What about a billboard? Keeping all this in mind, a logo should be designed in precise ways of color, font, and size and should be adaptive to any and every medium of the platform it appears on.
Uniqueness
It may seem like a logo is asking for too much attention to detail, but it helps a business reach every level of corporate gain when presented in the right way. A logo should be unique and be able to stand out from the crowd. It is alright to look up ideas online, but it should be limited to knowing who your competition is and whether or not your logo is clashing in design.
Memorable
Designing the perfect logo will go to complete waste if no one can remember it. It needs to be timeless and adapt to every era in the present and future. It largely depends upon how it affects a potential crowd, how much of an emotional, durable, and effective impact it has to the maximum number of potential clients and for the future clients to come.  Now that we've had a thorough run-through of all the elements, a logo must-have. We learn how to design one through the best software for logo designing.
Adobe Illustrator
Adobe Illustrator is a vector graphics editor, which is what makes it perfect for scaling logo patterns to perfection. This kind of editor uses basic math to help you scale out every object you attempt to draw. No one will become a professional overnight, but here's where you can follow a beginner's guide to using illustrator for designing a logo.
Steps to learning to design
·         Name your project
·         Create some object art
·         Add some color
·         Add some text
·         Fine-tune
·         Preview for any last-minute changes and then save
Name your project
To start new, click on a new file and fill in your project name as well as the dimensions of your artboard. Let us just go with the width and height of 1000 px. There are a lot more details on the kind of artboard you're looking for.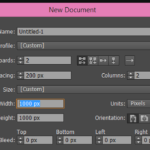 Create some object art
Put together a series of shapes like squares, rectangles, triangles, and circles to create the basic form and align them with perfecting your logo using Smart Guides.
Adding color
Whenever adding color to each specific shape, make sure you leave room for editing, using precise controls for future changes if need be.
Adding text
To complete your logo, add some text by choosing a font style that best suits the product or business you are trying to create. Each font style plays a big part in the whole logo designing process. And remember, never use too many fonts for one logo, it gives a very unprofessional finish.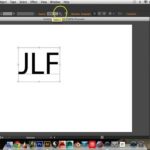 Fine-tuning
Once you select the appropriate objects and font, learn to fine-tune by scaling the objects or even repositioning them.
Preview and save
Last but not least, test your logo out on objects like a shirt or business letterhead and keep the final result for printing, sharing (PDF), and other relatable and useful means.
In conclusion, there are so many tools one can use when trying to create a logo design on Illustrator. It all depends on your patience, knowing that everything takes time and a lot of practice, and with practice, you'll be a pro in no time!